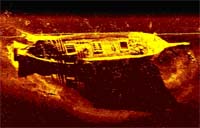 The Institute of Maritime History is conducting a multi-state project for State Historic Preservation Officers (SHPOs), using volunteer divers and researchers to scout for shipwrecks, assess them, gather archival data, and report their findings.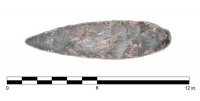 In 2007-2008, IMH participated in a 2-year submerged prehistoric landscape survey in Maine under the direction of Stefan Claesson and the University of New Hampshire(UNH). Supported by a grant from NOAA's Office of Ocean Exploration and Research, the survey explored a region of Blue Hill Bay, Maine for the presence of submerged prehistoric landscapes and archaeological sites.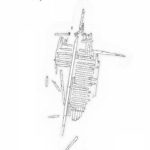 The Seal Cove Shipwreck Project, funded by the National Park Service's Submerged Resources Center and the Institute for Maritime History, recorded archaeologically a historic wooden shipwreck on Mount Desert Island, Maine. Situated in the inter-tidal zone on Acadia National Park easement land owned by the Town of Tremont, the wreck was surveyed between July 30 and August 6, 2011.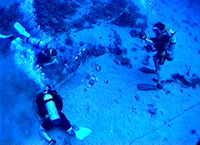 From December 10, 1997, to January 10, 1998, IMH conducted a detailed survey of a historic shipwreck in Kingstown Harbor with the assistance of the Academic Diving Program at Florida State University. The Organization of American States and the government of St. Vincent and the Grenadines supported the expedition to explore and document the archaeological site.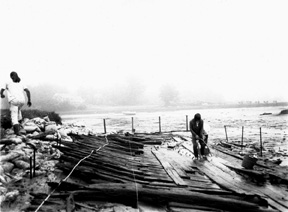 The excavation of the coasting schooner Annabella in Cape Neddick, Maine, was the first archaeological project by IMH in 1995. Annabella transported raw materials such as cordwood, brick, coal, and perishables to markets and industries along the eastern United States. The excavation revealed a shallow-drafted and heavily built vessel that was typical of New England schooners constructed for the coasting trade.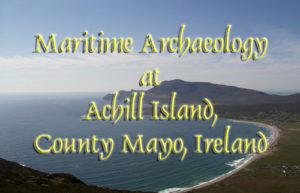 Achill is Ireland's largest island, located off the traditionally remote coast of Co Mayo between Clew and Blacksod Bays. Long renowned for its magnificent vistas, dynamic coastline, and friendly communities, Achill today sees a regular influx of visitors during the summer months while still retaining an atmosphere of isolation. An ongoing excavation program implemented by the Achill Folklife Centre has brought much attention to the many archaeological sites situated across Achill's rugged landscape.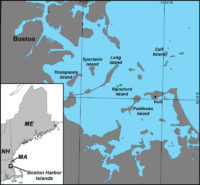 In 2001, a map was created of the above-ground and underwater landscapes and archaeological sites of Rainsford Island, one of the 34 islands located in Boston Harbor, Massachusetts. The project was conducted by the Institute of Maritime History (IMH) with support of the Center of Coastal and Ocean Mapping (CCOM) and sponsored by the Boston Landmarks Commission (BLC) and the Massachusetts Historical Commission (MHC).